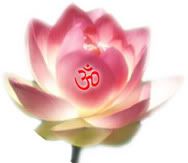 The illusive one returns!

Thank you all for your emails and comments over the past month. Your concern and compassion have been very much appreciated. All that has been unfolding in our lives (trips to the ER, a surgery and recovery, dealing with the stacking medical bills, an increased difficulty in getting things done around the house due to these injuries, etc.) are trivial compared with the real crises and suffering that others endure. But it is because of all of these things that BLOGGING got put on the back burner.

But I have missed "hanging out" with you all (if even virtually). Look for a new post within the next day and I'll be sure to swing by some of ya'lls sites in the meantime to get caught up on how you're doing!


Om. Shanti, shanti, shanti...