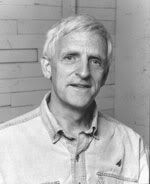 Thanks to Darrell over at the Blog of the Grateful Bear, it has come to my attention that Matthew Fox (author, priest, theologian, etc.) now has his own blog. And on it, he has posted (in the footsteps of Martin Luther) a new 95 Theses for the Church. You can check out Matt's blog HERE. And you can check out his 95 Theses HERE.

Just for the record, I do not "intelluctually agree" with all of Matt's Theses, but do admire his courage, his heart for mysticsm and justice, and his call for transformation.

I've been blessed by Matthew over the last few years - both by his books - and because my pastor and I audited a class on Thomas Aquinas at Fox's University of Creation Spirituality in Oakland a few years ago. This blog will be a new view into what's happening in Fox's life and ministry - whether you "agree" with it or not! :)

Thanks Darrell!