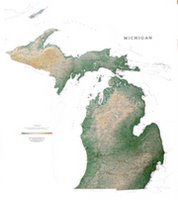 Got a busy couple of days planned and won't be blogging much until next Tuesday.

TONIGHT: Tonight is Round 2 (of 3) of the Battle of the Bands. It should be a great show - I've added three new cover songs to the band's setlist: "All this Time" (Sting), "Only the Good Die Young" (Billy Joel), and "Africa" (Toto).

THIS WEEKEND: Michigan, here we come. We're going on a whirlwind tour of three different spots. First, visit my sis and B.I.L. (brother in law) in way-the-hell-north Indiana. Then, meet and visit blogger friends Dan and Suzanne for the first time. Finally, meet up with some old friends of ours in Grand Rapids. And we're not taking the kid.

So Happy Mothers Day to all - and I'll see you in the first part of next week.