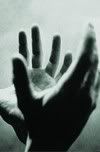 Blogger Rick, at A New Life Emerging, had an interesting post yesterday about Church worship. And it got me thinking: Are our modern churches offering ever-deepening pathways to God? Is there a Stage II and III after Stage I?

Contemporary, rock-n-roll style worship seems to attract people in droves to worship services across the country - ours included. And why should it not? It presents the truths of God through the language of the culture: cutting-edge video, rock music and drama. People are attracted to this - and continue to come back, week after week.

This is a great first step - meeting people where they are: providing our flashy, noisy lives with flashy, noisy worship. But what if some people long for a sanctuary from "the noise?" What if there are truths of God - perhaps very deep truths - that can only be experienced in the silence when we cease to have individual egoic preferences ("I like rock and roll instead of organ music") and turn inward to the unifying Christ within?

Are our churches providing more than one "type" of opportunity for corporate worship (and by type, I don't mean different STYLES of music and formality, I mean an entirely different form)?

Communicating the quiet truths of the Spirit through contemplation and reflection to stressed-out, MTV families is like trying to speak Japanese to a group of Frenchmen. Therefore, stages are necessary, but most churches are offering only Stage One. Perhaps our places of worship should provide (at least) 3 opportunities for corporate worship:

Stage One - Using the language of the culture to communicate Truth and provide a place for people to turn their hearts to God. This could be traditional or contemporary worship in whatever form or level of depth. People choose amongst the different varieties of services based on what kinds of music and formality they prefer best. This could also be called "Spectator" worship - a congregation sits "out there" and watches people perform or do things "up there on stage." This is where 90% of churches seem to put their energies.
Stage Two - Moving beyond spectator worship into Participatory Worship. What would this look like? Perhaps there would be theological conversations around tables, readings and prayers by all those in attendance, active experiences such as journaling or painting, sharing with one another our joys and concerns. Both Stage One and Two are about seeing God "without" - outside of yourself, in the world through art, song, other brothers and sisters, etc.
Stage Three - This mode of worship moves beyond egoic preferences. It is not for entertainment (you would never hear someone leave this service and say, for example, "Boy, I really enjoyed - or didn't enjoy - that one song today") or about outward art and "God in the world," rather it is turning in and literally experiencing the Christ that is seated in the heart. Contemplation. Unitive Knowledge of God. The worship of mystics. The quiet, direct comprehension of the Godhead within (which, in turn, helps us better see God "out there" as well). Of course, this is best done privately when one is alone and "in one's closet," but I believe there is a place for it publicly as well (or at the very least if our churches would teach us how to go about it).
Obviously, as you move from one stage to the next, the number of people that are able (or desire) to participate gets smaller and smaller. But if we are only provided with ONE opportunity, we're not helping those who want to go deeper, experience God more fully, or experience God from more than one angle.